Taking the Group (really) Seriously – Online Lecture
April 15, 2020 @ 2:30 PM

-

4:30 PM

Rs.450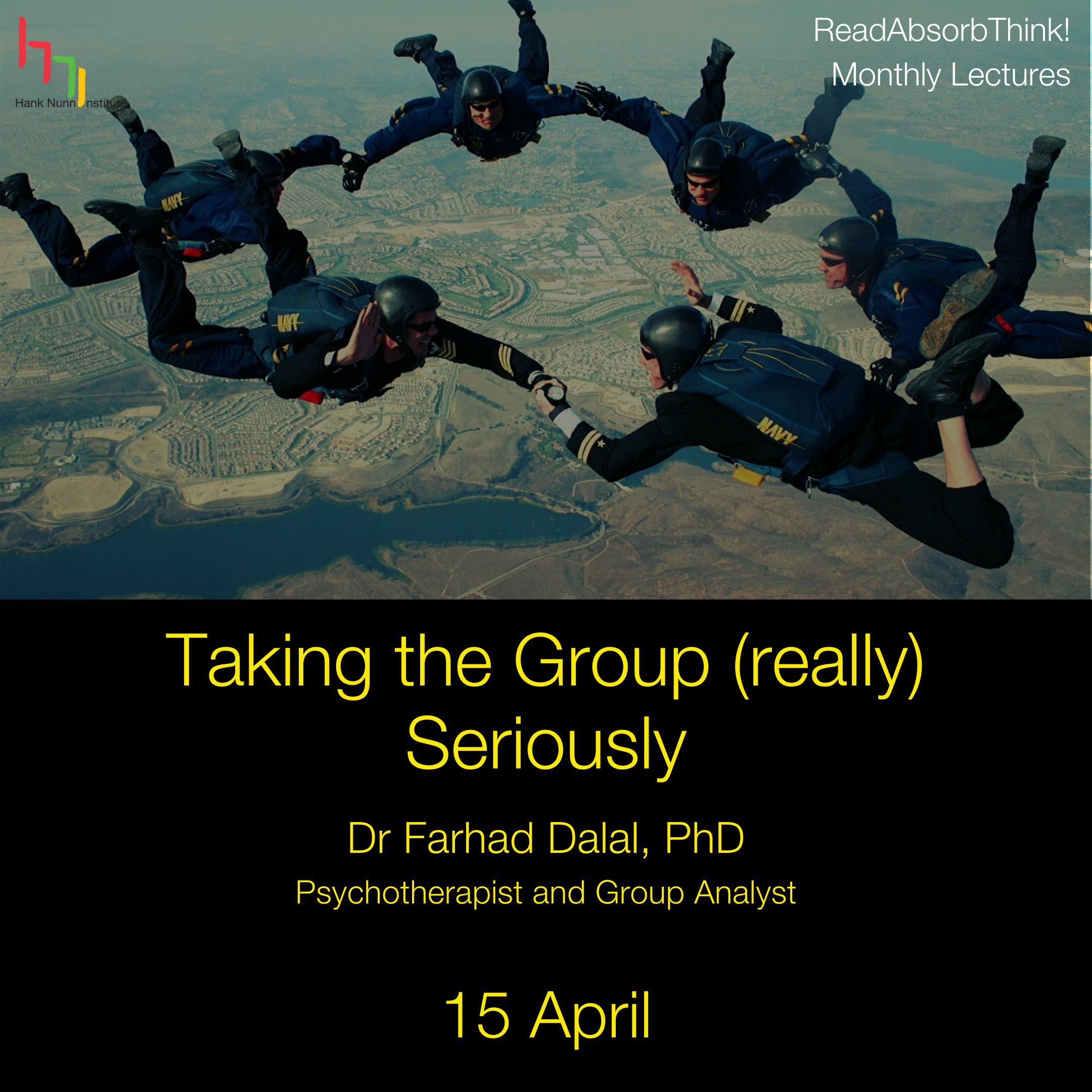 Abstract: I will begin by describing how and why I came to write Taking the Group Seriously. Through this 'story' I will flag up some of the questions about the human condition that I was struggling with at that time (and still continue do to!). I will then draw on the works of Norbert Elias and S.H.Foulkes to elaborate some of the key elements of Radical Group Analytic Theory, specifically, figuration, power and the idea of existence as 'process'.
Zoom link will be sent to confirmed participants
Seminar Leader
Dr Farhad Dalal, PhD
His first degree was in Physics. His first psychotherapy training in the early 1980s was in the Humanistic Traditions with the Minster Centre in London. He then trained with the Institute of Group Analysis (London), qualifying in 1991. He obtained his PhD in 2001. Previously he was an Associate Fellow on the DMan programme at the University of Hertfordshire's Business School and Visiting Professor at the Open University in the Netherlands. He has published numerous papers on a number of subjects that include psychoanalysis, group analysis, racism, politics and ethics, as well as four books.
About the book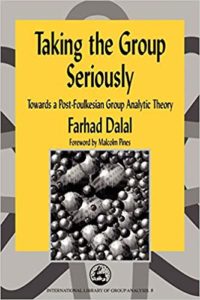 In this critique and extension of the work of S.H.Foulkes, Farhad Dalal presents a thorough contemporary appraisal of the theory of group analysis and its relevance to psychoanalysis as a whole. The author argues that Foulkes failed to develop a specific set of group concepts, relying instead on the traditional individualistic framework of Freud. The book explores why Foulkes failed to escape from the orthodox mother-infant paradigm and offers a new post-Foulkesian interpretation of group analytic theory.
Taking the Group Seriously is divided into six parts which trace the history of ideas behind group work, and draws on a wide range of subjects to support its thesis: not only psychoanalysis and group analysis, but also sociology, biology, chaos theory, genetics, economics, game theory and discourse theory. Using the author's practical group experience and including the latest ideas on the subject, this volume will be of interest to all those working in the field of psychoanalysis.